Chamasoft allows the  user to the add member loan interface, whereby the user is allowed to enter the loan disbursed together with the terms of the loan e.g. on fixed interest/reducing balance for 12 months. Once submitted the module manages notifications on installments, balances and penalties due.
To create a loan category follow the following steps
Go to; Loans and click on Create Loan
2. Fill the entries as follows: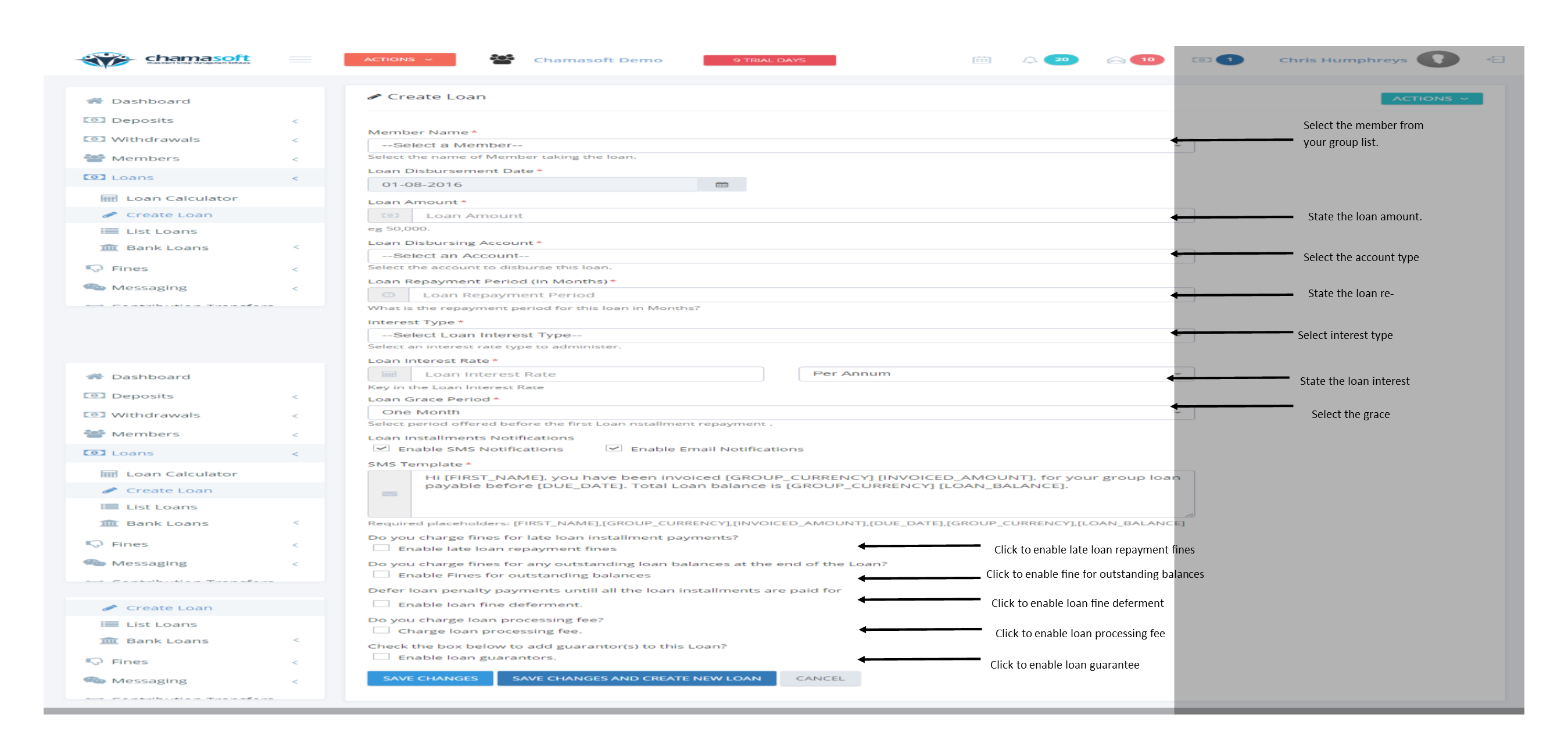 3. Click on SAVE CHANGES to save.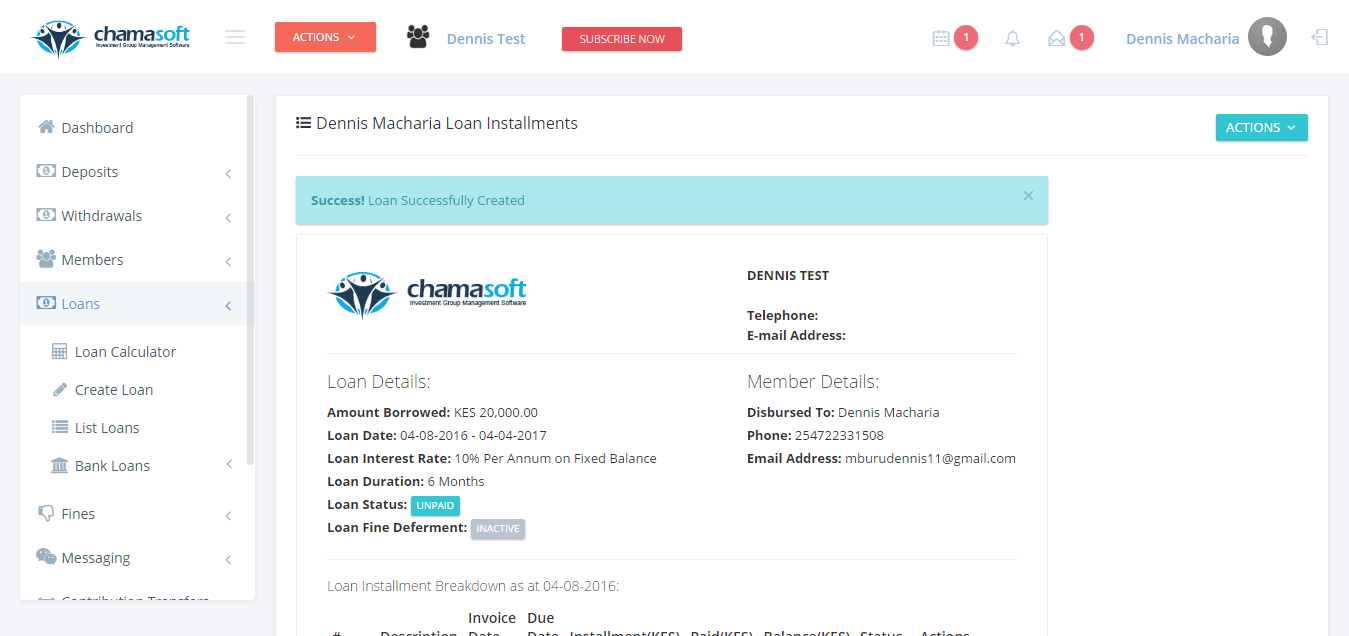 You have successfully created a loan category.