Chamasoft allows you to create a money market investment which offers the group members the opportunity to invest smaller amounts in their capital.
It reveals a drop-down link where one is able to perform the following;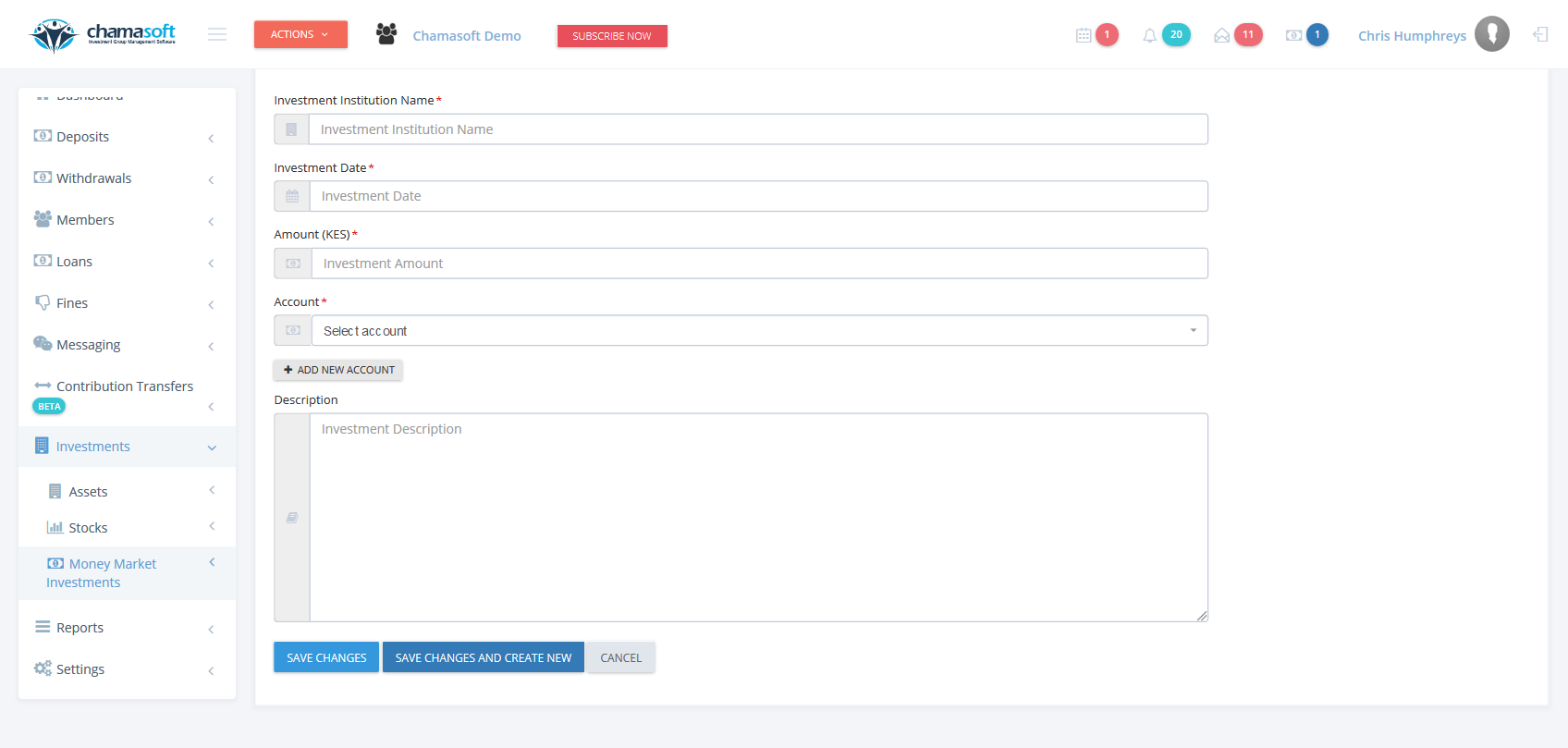 Create Money Market Investments: This link provides an interface to record money market investment in case your group has invested in money market.
Money Market Investments Listing: Gives a list of all the investments in money market.
Money Market Investment Cash Ins: Gives a tabulated list of money received from money market investment.
Money market investmentMoney market investment