Chamasoft gives you a summary report of the transactions that have taken place across the group.
Once records have been entered, Chamasoft generates the following reports; contribution summary reports, member statements, cash flow statement, balance sheet and income statements which are all exportable for presentation and storage purposes.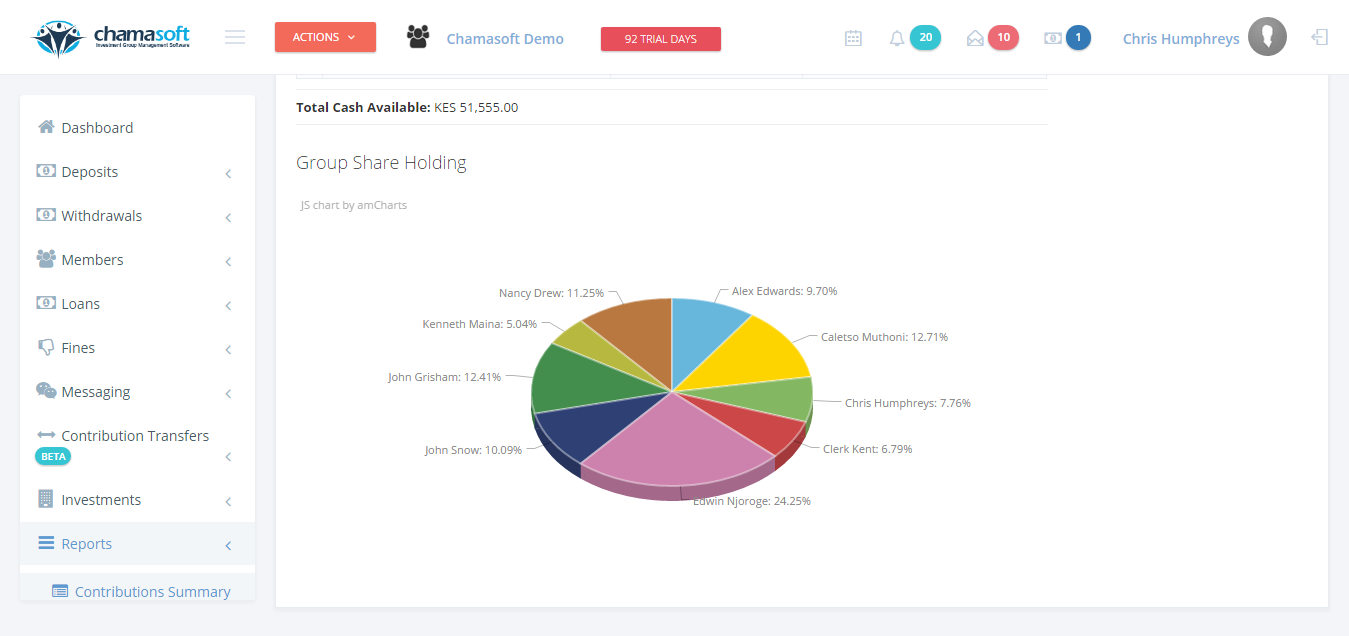 This helps you to determine the financial progress and position of your group.