Chamasoft handles repetitive tasks such a debt tracking leaving one to record payments as they come in.
Once recorded the platform aggregates the information entered to produce the following reports; member deposit reports, member statements, receipts, cash flow statement, balance sheet, profit and loss statement which are all exportable for presentation and storage purposes.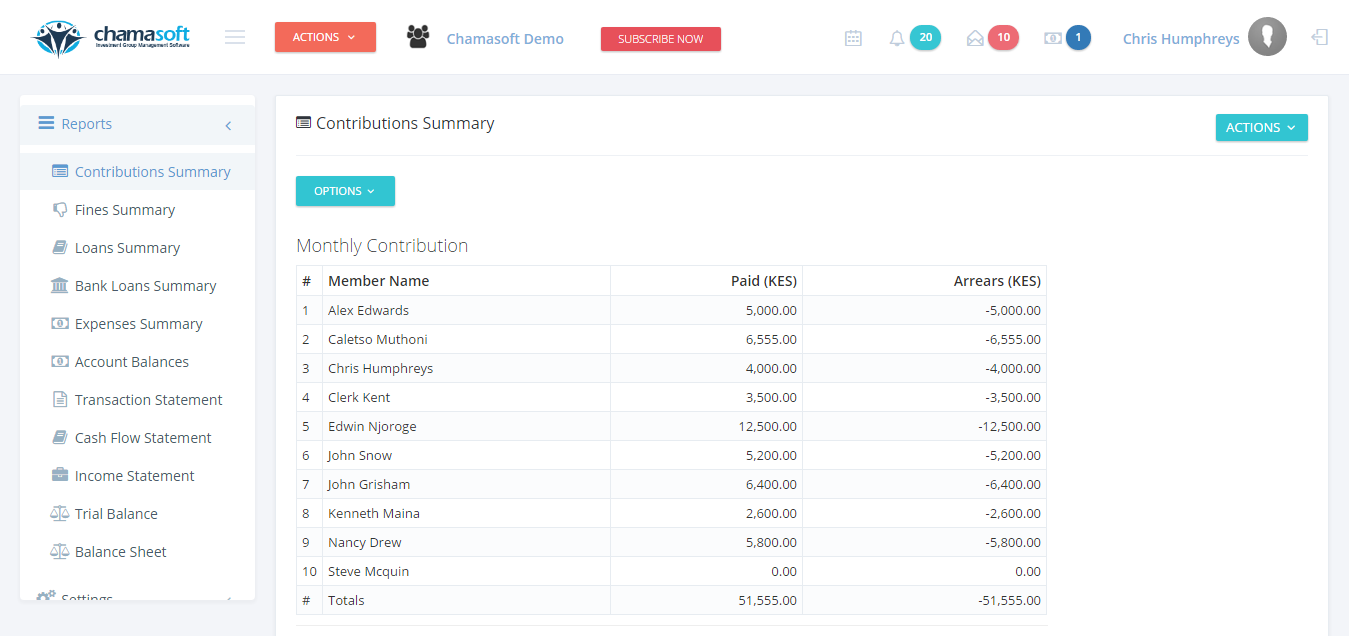 Contribution Summary: Contribution summary breaks down member contributions lists also arrears and gives a pie chart of contribution distribution.
Fines Summary: Gives a summary of all fines against their payments and arrears. It also gives a payment pie chart.
Loans Summary: Gives a tabulated list of all the internal lending, interest to be paid, the amount paid for each, profit earned from the amount paid, unpaid loan and the projected profit once the loan is fully paid.
Expenses Summary: Also gives a summarized report of all the expenses incurred by the group with a distribution pie chart of the expenses.
Account balances: Gives a tabulated list of all the account and their balances.
Transaction statement: Gives a printable statement report of money in and out the group's account.
Cash flow statement: This statement report details how money comes and goes out of the group. (Cash In against Cash Out).
Income statement. After your group receives revenues and incurred expenses, the income statement show a report if your group is operating at a loss or at a profit.
Balance Sheet Statement. As the symbol against it indicates, balance sheet shows a report of assets against liabilities.