Chamasoft allows you to set your contribution style as it occurs in your investment group. The user is able to create as many contributions as possible. This is achieved by the Chamasoft contribution settings.
Contributions setting helps you to create your preferred type of contribution e.g. a weekly or monthly contribution. These contribution will be set when recording deposits.
To create a contribution;
Go to settings>Contributions>Create Contribution.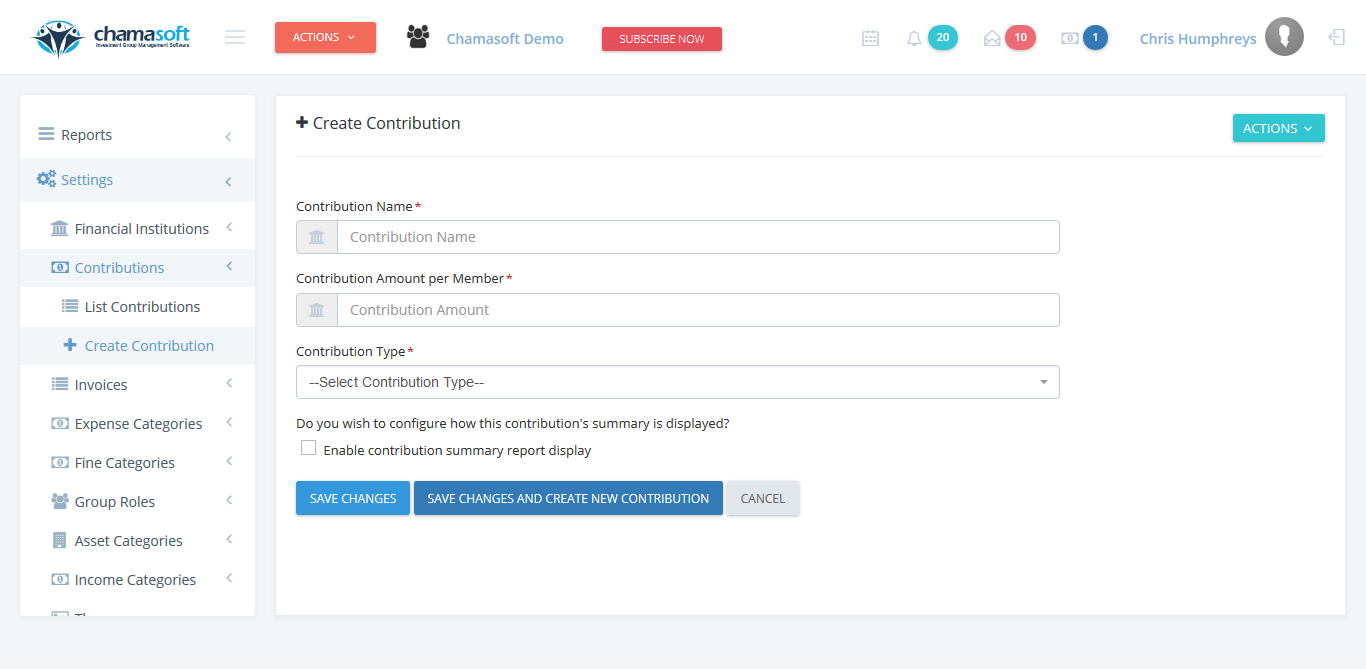 Enter the contribution name followed by the amount and select the contribution type i.e regular, one time or non-mandatory contribution.
Click on SAVE CHANGES to save
Click on SAVE CHANGES AND CREATE NEW CONTRIBUTION to add another section of another group contribution.
The user is also able to set the system to generate summary reports of the contributions. To achieve this, tick on the dialogue box as shown below.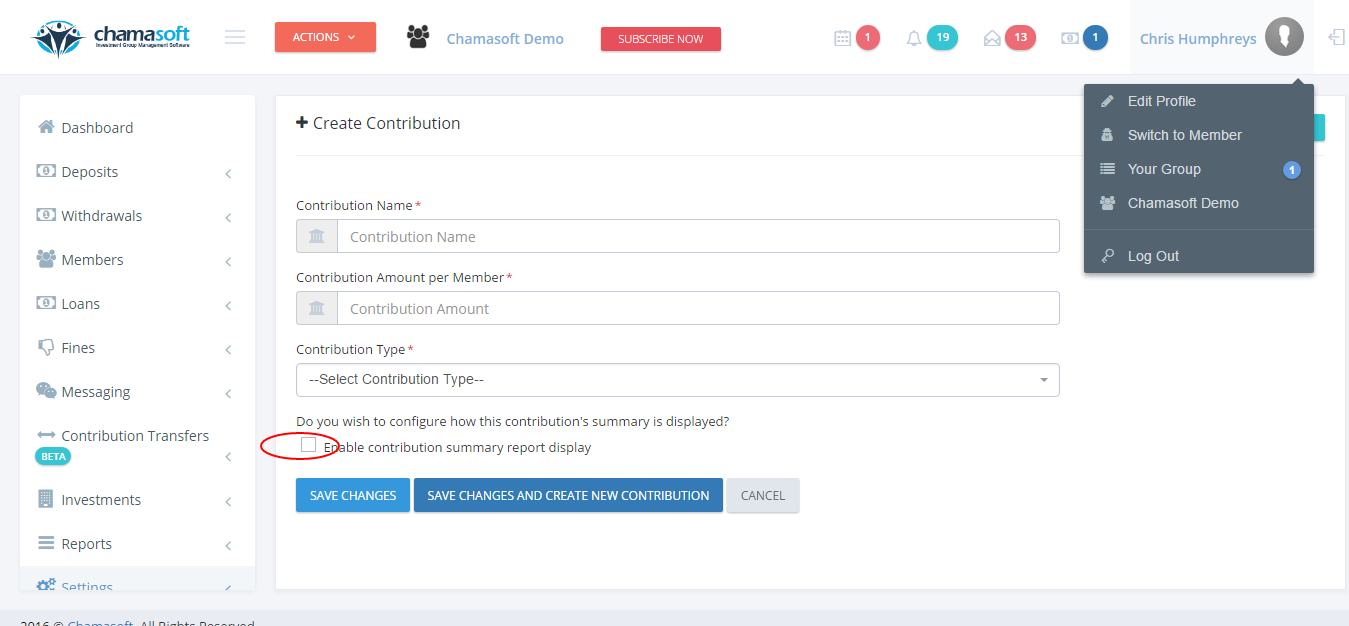 You have successfully created your group contribution.