Chamasoft allows you to enter all the information about a group. Completing the group profile allows you to upload group logo, set the investment group name, group size, your country, the currency, your group phone number, your group email address (optional), the group's billing address, the group physical address, and finally the group owner.
To set up your group profile, follow the steps belows:
From the dashboard, select Complete Group Profile.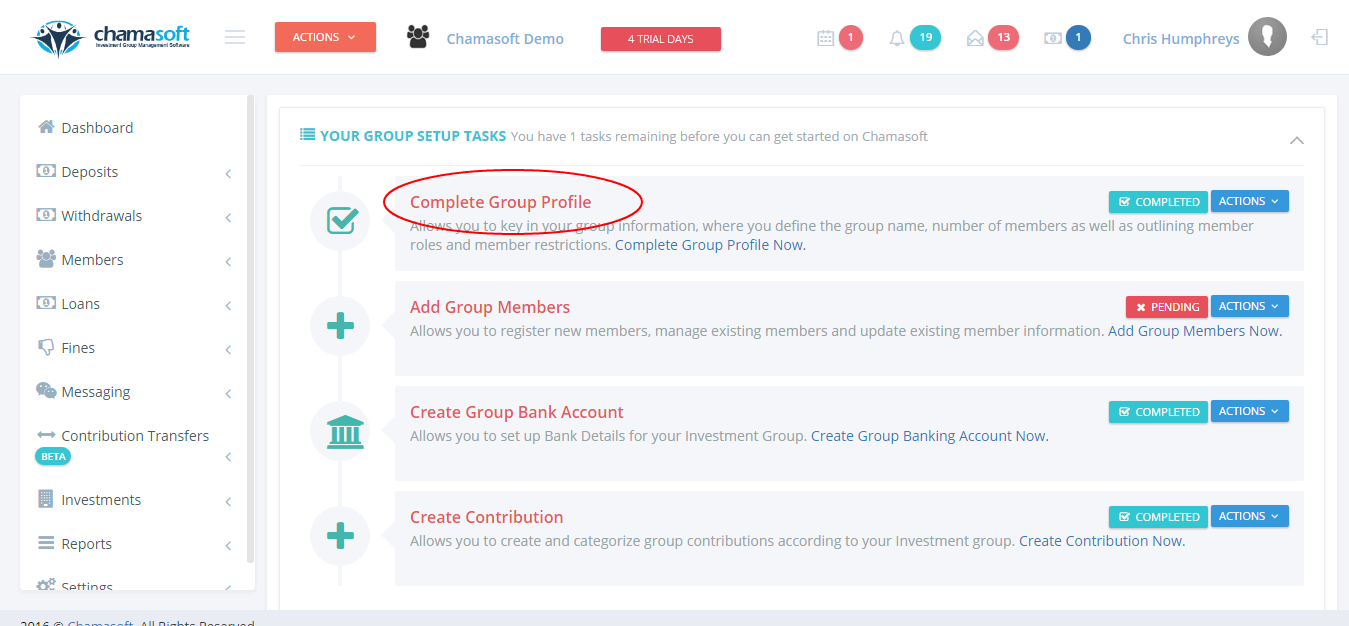 This takes you to the page where you fill in the information about your Investment Group.
2. Fill in the entries as shown below.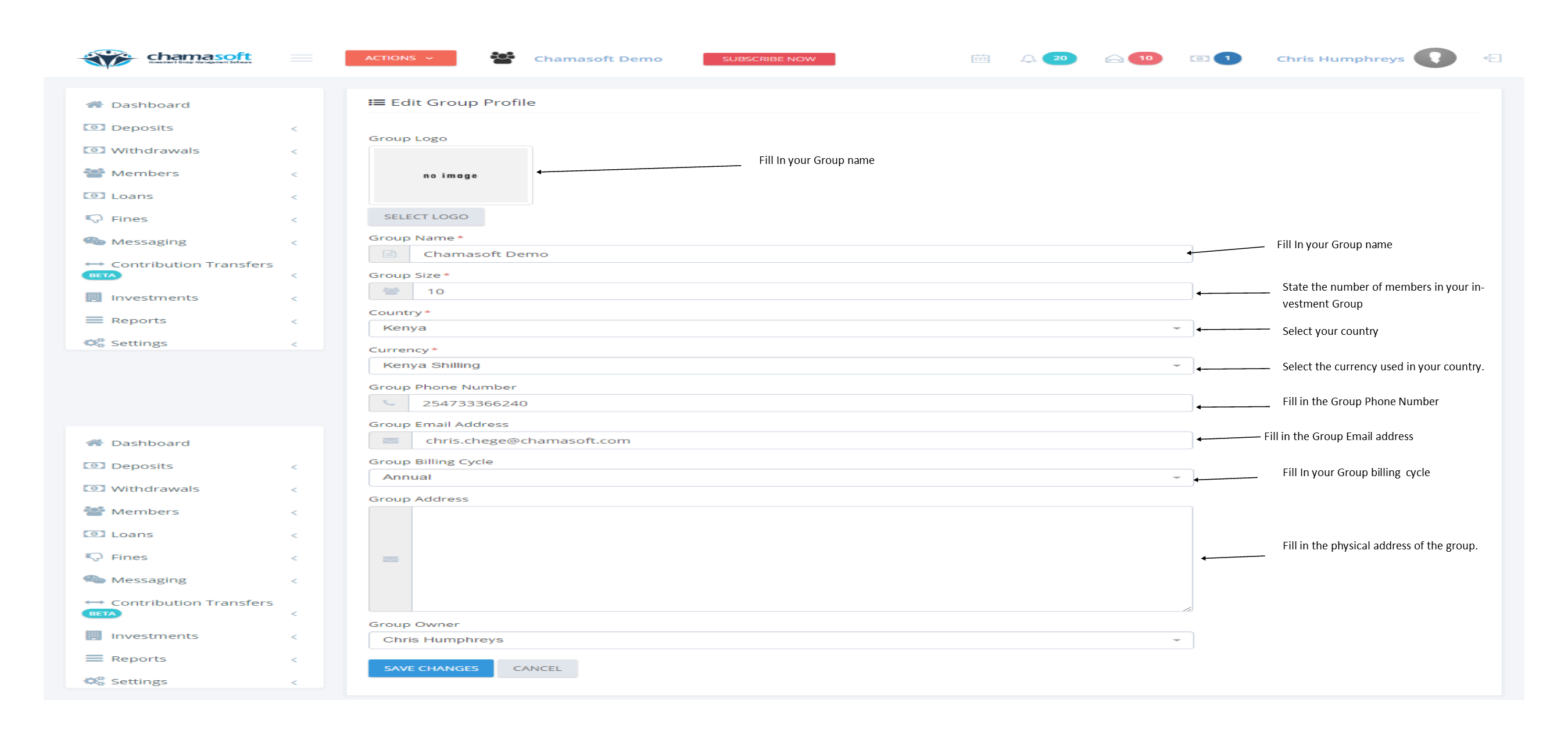 Click on SAVE CHANGES  to save.
You have successfully setup your profile.
You can now proceed to add group members to the investment group here