Financial Institutions
Chamasoft allows you to set up your financial institutions accounts of choice.This includes: bank accounts, SACCO accounts, mobile money cash accounts and petty cash accounts. These institutions are specified when recording deposits or withdrawals depending on the type of transaction.
To set up your preferred financial institution of choice, follow the following steps:
Go to Settings>Financial Institutions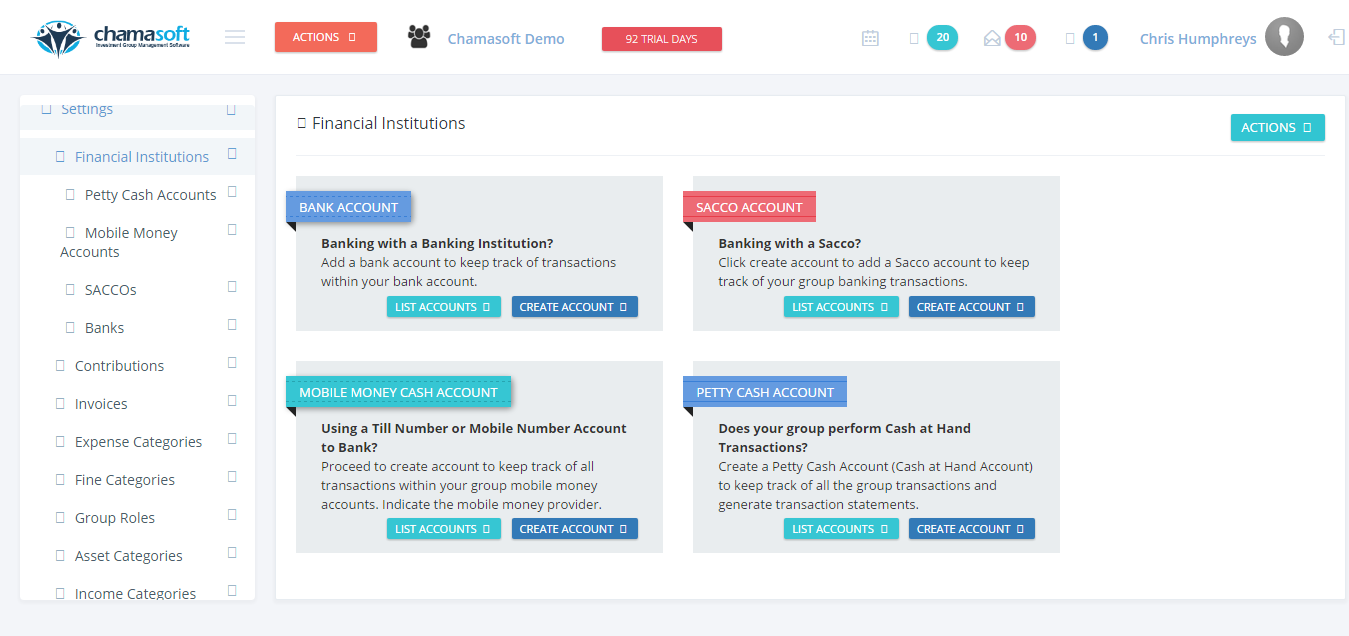 This can also be done in the following way:
2. Click on the icon on the left side to reveal a menu.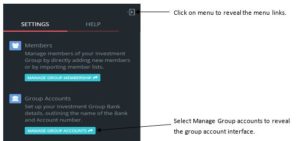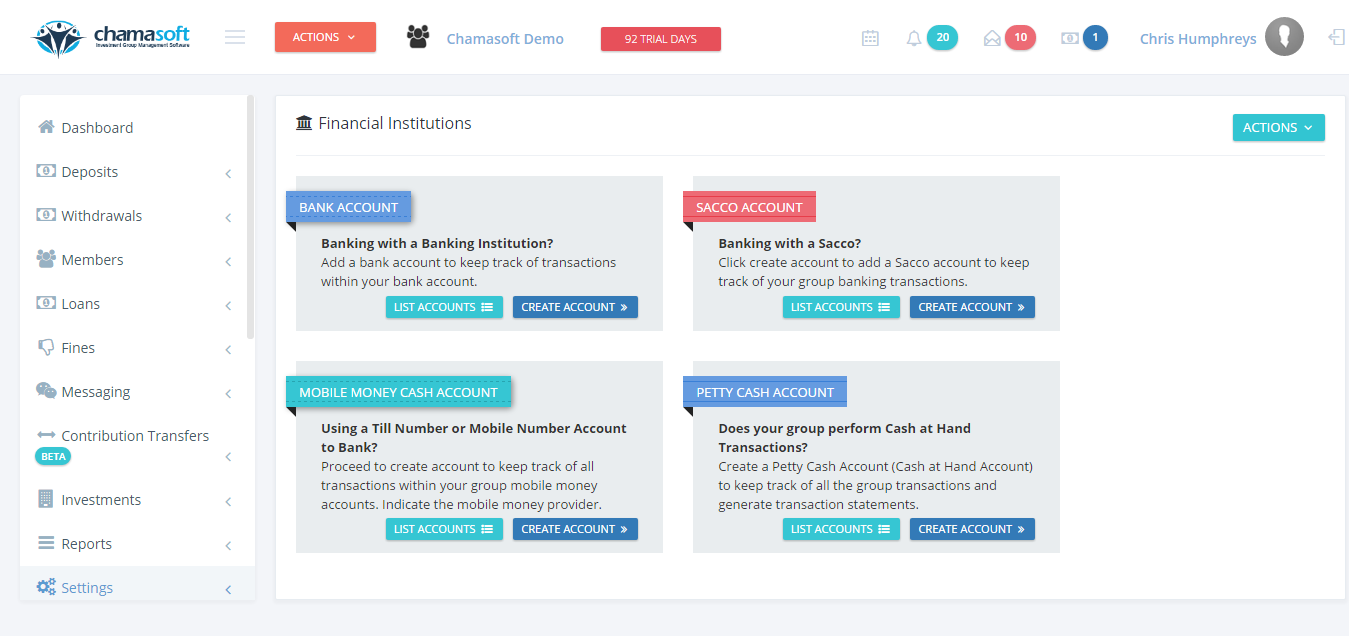 This takes you  to the group account interface, where the user can a create bank account, Sacco account, mobile money cash account and petty cash account to facilitate easier tracking of group finances.
Petty Cash Accounts: This link will help you perform the following under petty cash.

Create Petty Cash Account: Add a Petty Cash Account that will help keep track of all transaction under the Petty Books.
List Petty Cash Accounts: Lists all the Petty Cash Accounts added above.

Sacco Accounts: If your group has a Sacco Account, this link guides you to perform the following:

Create Sacco Account: Add a Sacco account that will keep track of your finances within the Sacco.
List Sacco Accounts:List all the Sacco accounts added above.
Mobile Money Account: In case you bank your money in a mobile money account, this link helps you to do the following:

Add Mobile Money Account: Create a Mobile Money account that will keep track of all your transactions on mobile money.
List Mobile Money Account: Lists all the mobile money accounts added above.

Bank Accounts: Will help you perform the tasks listed below if you bank with any bank institution.

Add Bank Account: You can add a bank account to the Chamasoft Portal to keep track of all transactions within the account.
List Bank Accounts:  List all bank accounts added above.
Kindly choose a financial institution of your choice.
After creating your financial institution of choice, you can now proceed to managing your group accounts. This includes recording your deposits, recording your withdrawals, creating contributions, creating fine categories,