Chamasoft allows you to transfer a members contribution.
This involves transferring of a a contribution from one member's account to another within the group.
This occurs in the following scenarios:
When a member wishes to repay a loan through his/her contributions.
When a member wishes to make a certain contribution through his/her other contribution.
When a member wishes to make a payment (e.g. fine or other miscellaneous payment ) using his/her contribution.
To record a contribution transfer, follow the steps below.
Go to Contribution Transfers>Record Contribution Transfers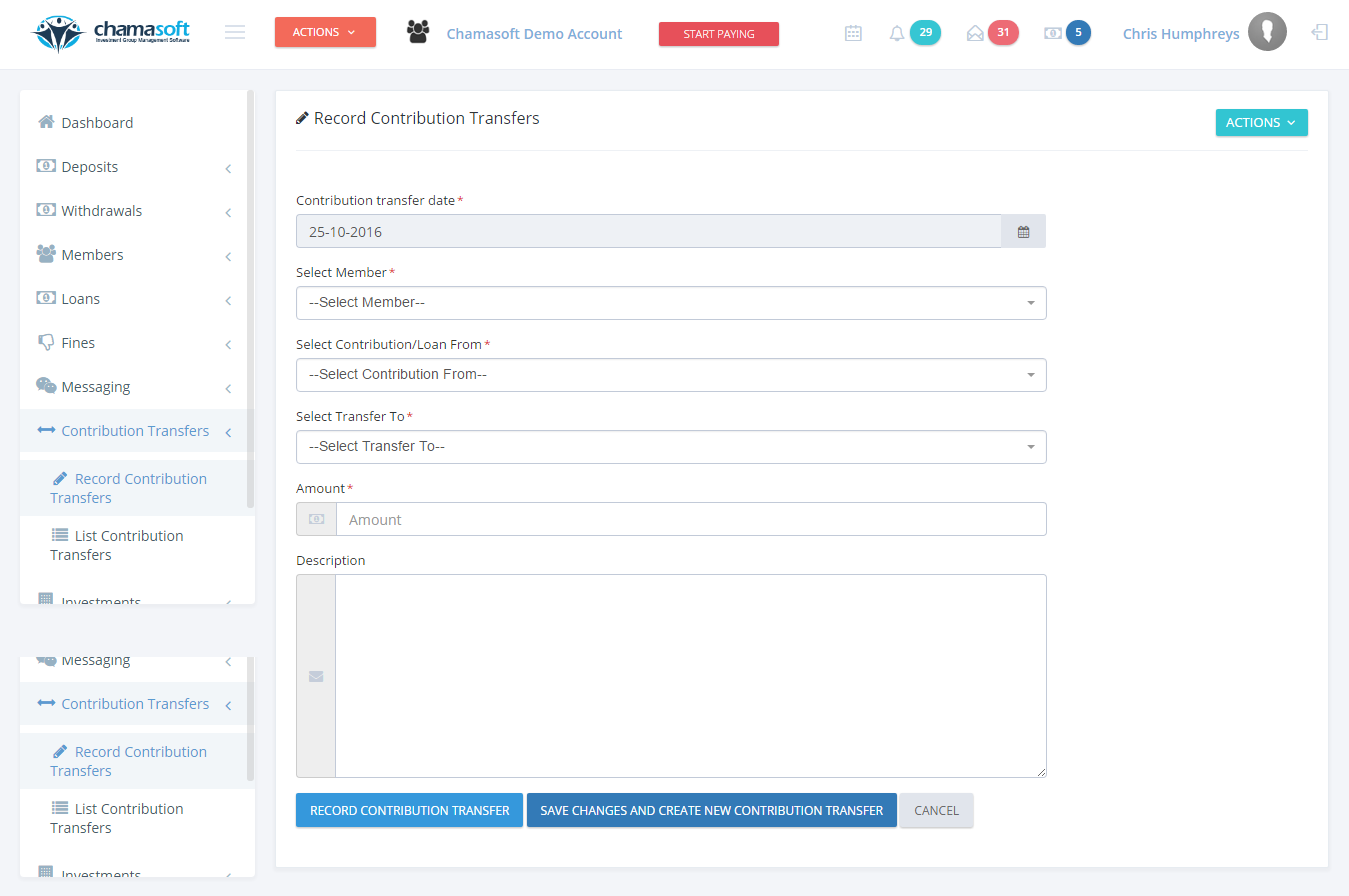 2. Enter the date, the member (making the transfer), the source of the contribution, the recipient contribution,                  the amount and a description (optional).
click on RECORD CONTRIBUTION TRANSFER to save.