Changing a theme
Chamasoft enables you to customize your look. This is made possible by using different themes.
To change a theme, follow the following few simple steps.
Navigate to settings/themes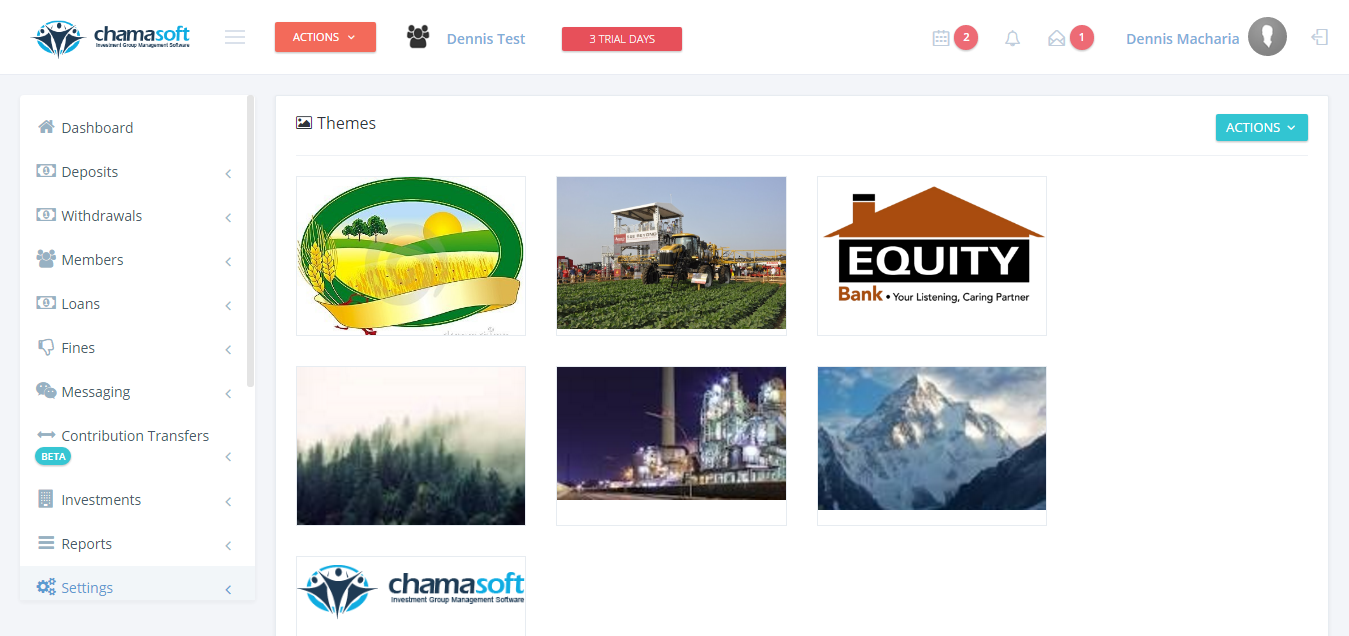 2. click on the available theme of your choice to set the theme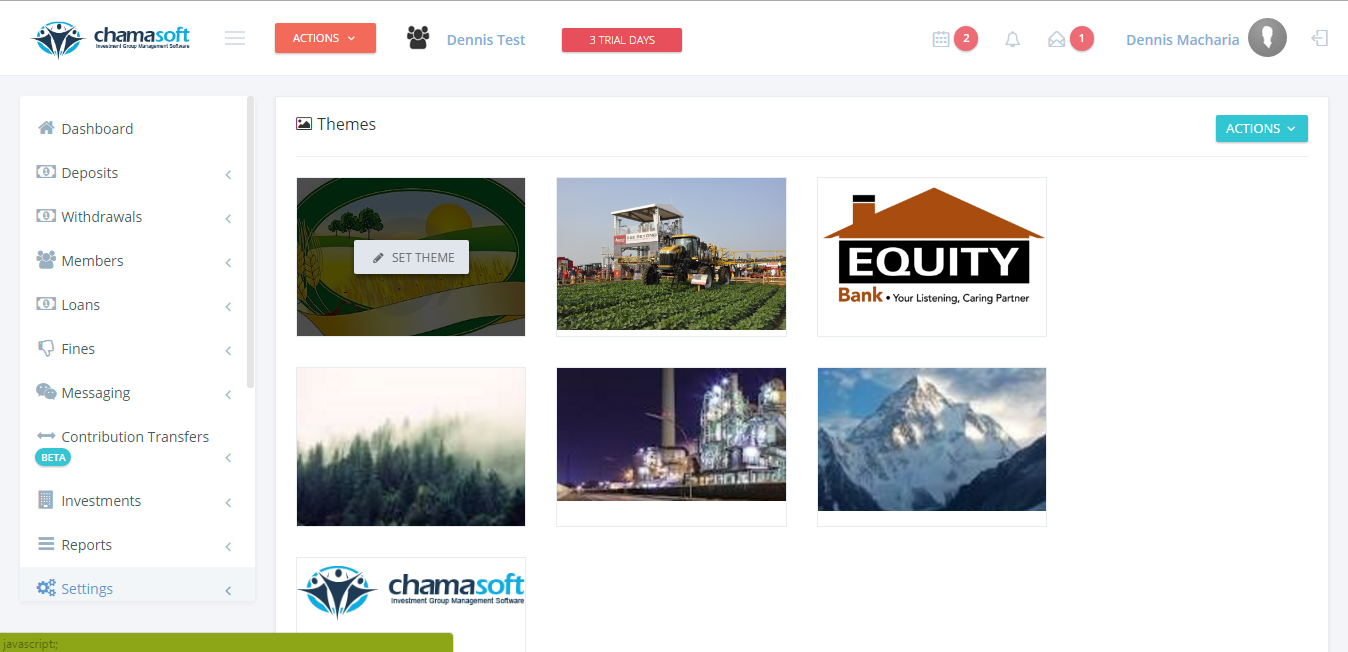 You will get a message saying that your theme have been successfully added.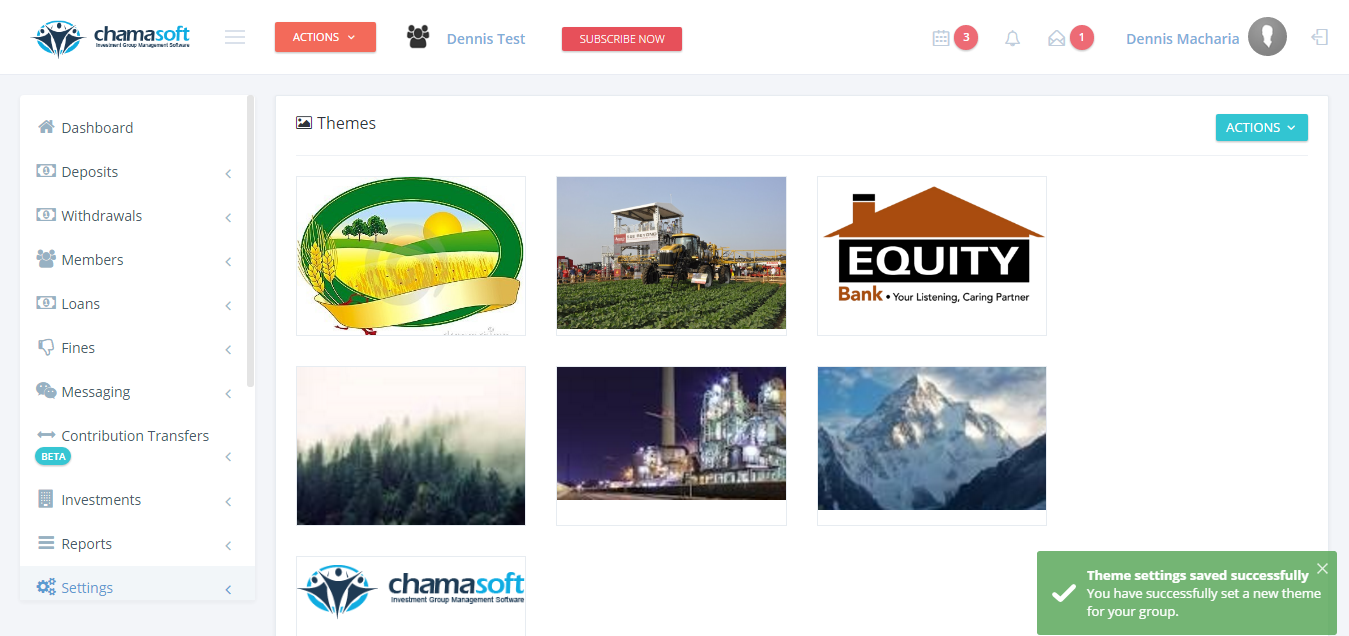 3. Reload to view the changes.
Your theme is now set.
To return to the default theme,  place your cursor on the set theme and click on REMOVE THEME remove the theme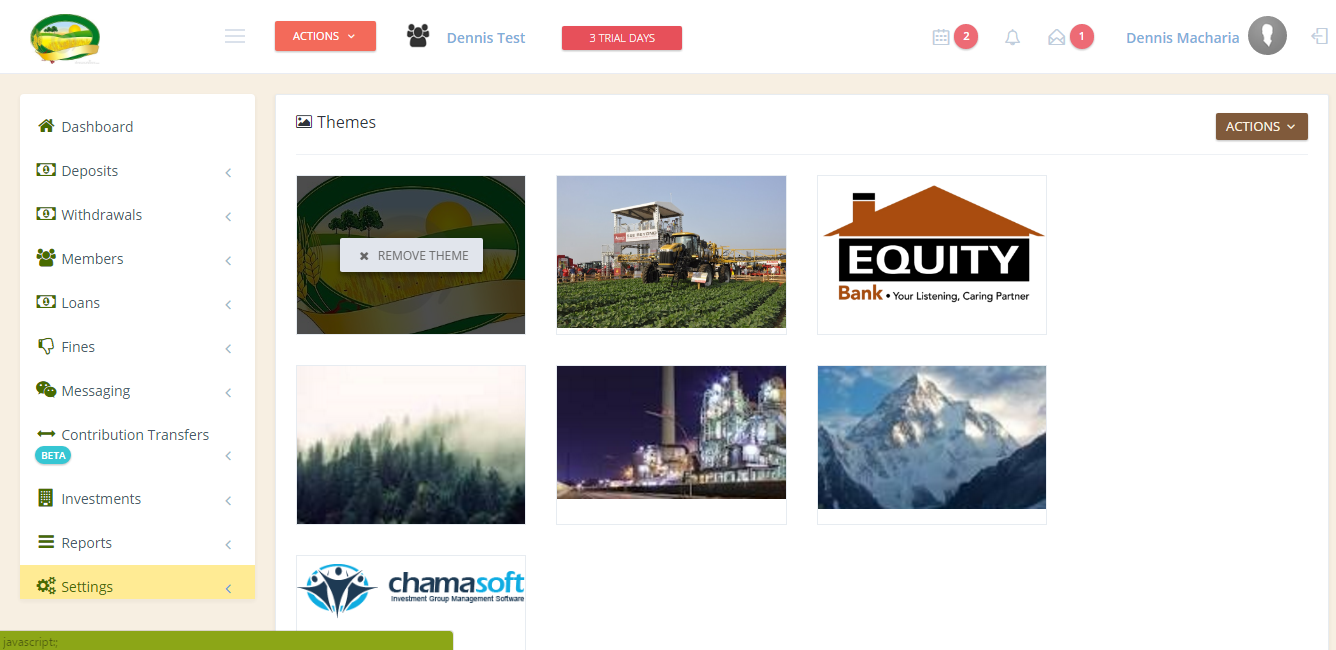 Reload the page to successfully restore your default theme.