Chamasoft allows you to reconcile the deposits made directly from financial institutions. This means that you can use your financial institution e.g. your bank to record a deposit directly to Chamasoft. Once the payment (deposit) has been made, a notification appears on Chamasoft showing all the details of the transaction (i.e. Member Name, Transaction ID, Transaction Type, Transaction Reference Number, Transaction Debit or Credit, Transaction Remarks, Transaction Particular and the Amount).
This service however applies to accounts whose financial institutions have partnered with Chamasoft (Equity bank is the only supported institution for now).
To reconcile a deposits;
Go to Deposits>Reconcile Deposits from the left hand menu as shown below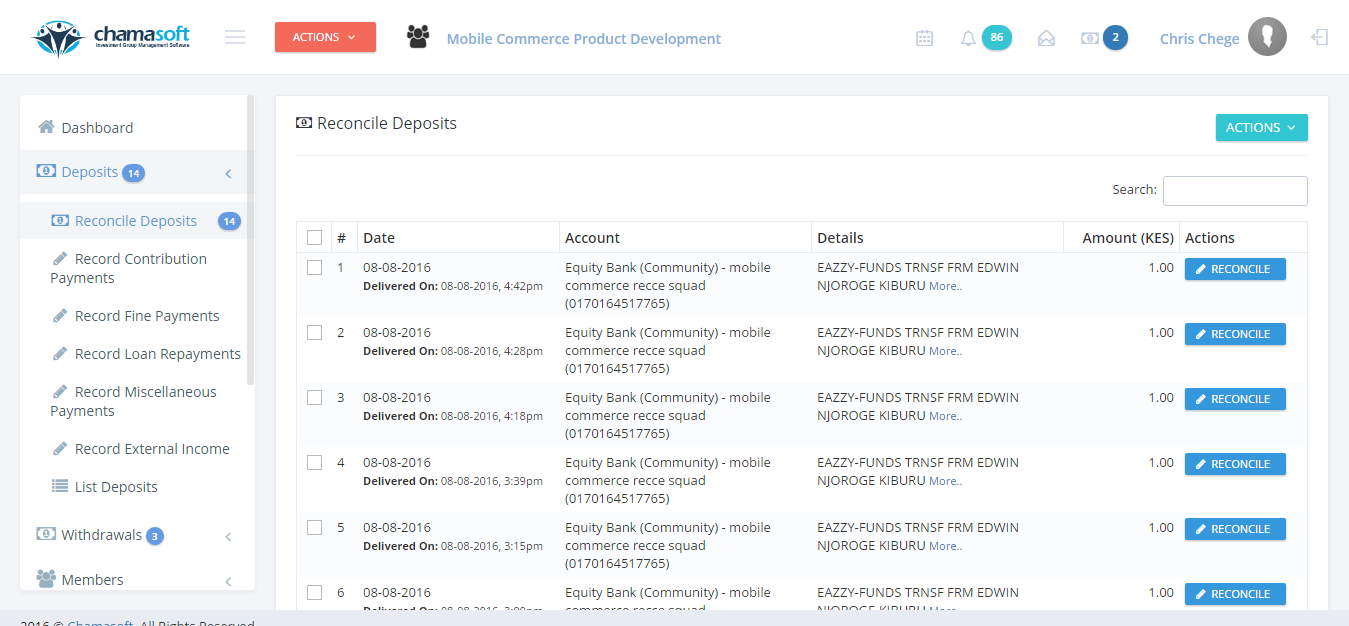 This reveals an interface showing a list of all unreconciled deposits
2. To reconcile a deposit click on the RECONCILE button.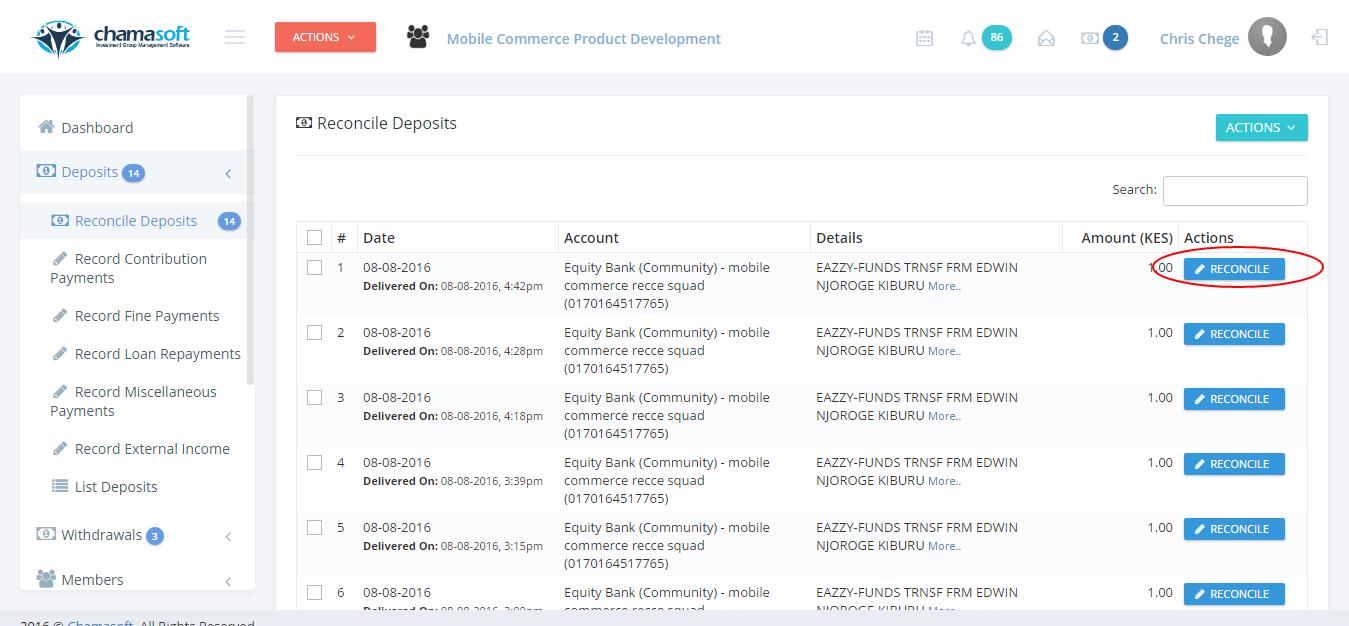 This will reveal a panel to choose your type of deposit.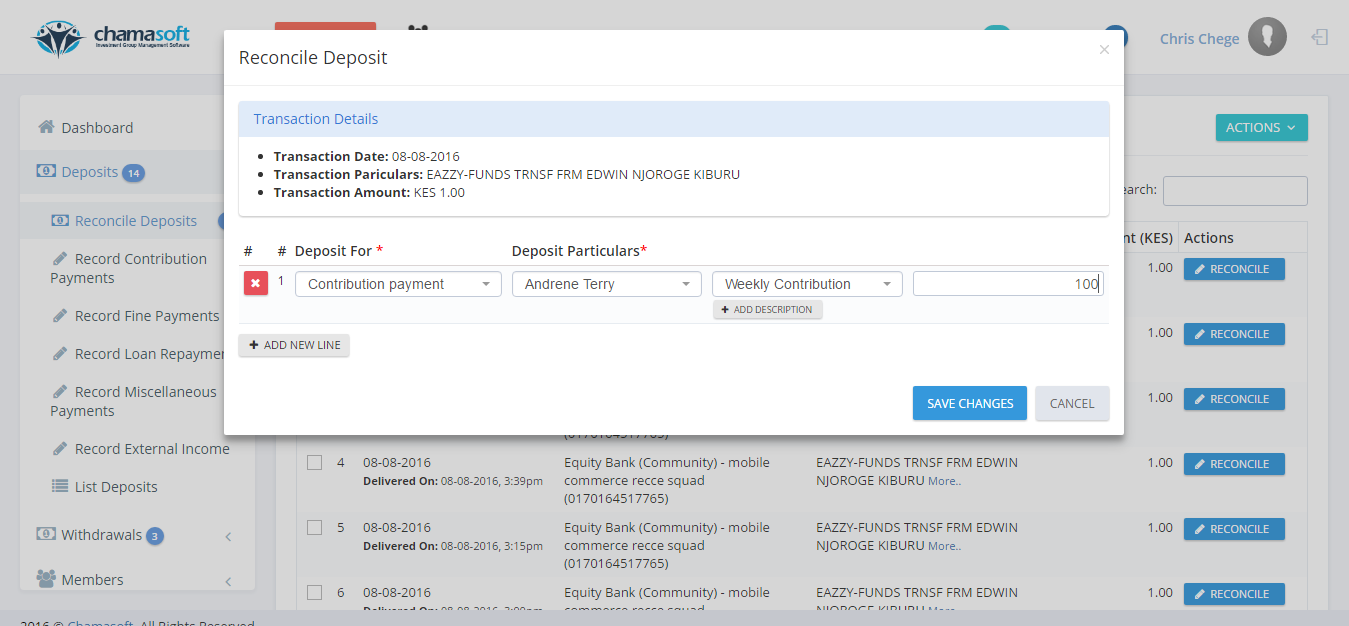 kindly specify your deposit type as shown above and click on SAVE CHANGES button to make the changes.
Once the deposit has been reconciled, it stops appearing from the list.
You have successfully reconciled your deposit.