Chamasoft awards you a 14 days trial period after creating a group account. Upon expiry of this period, the account is suspended and one is redirected to the billing page.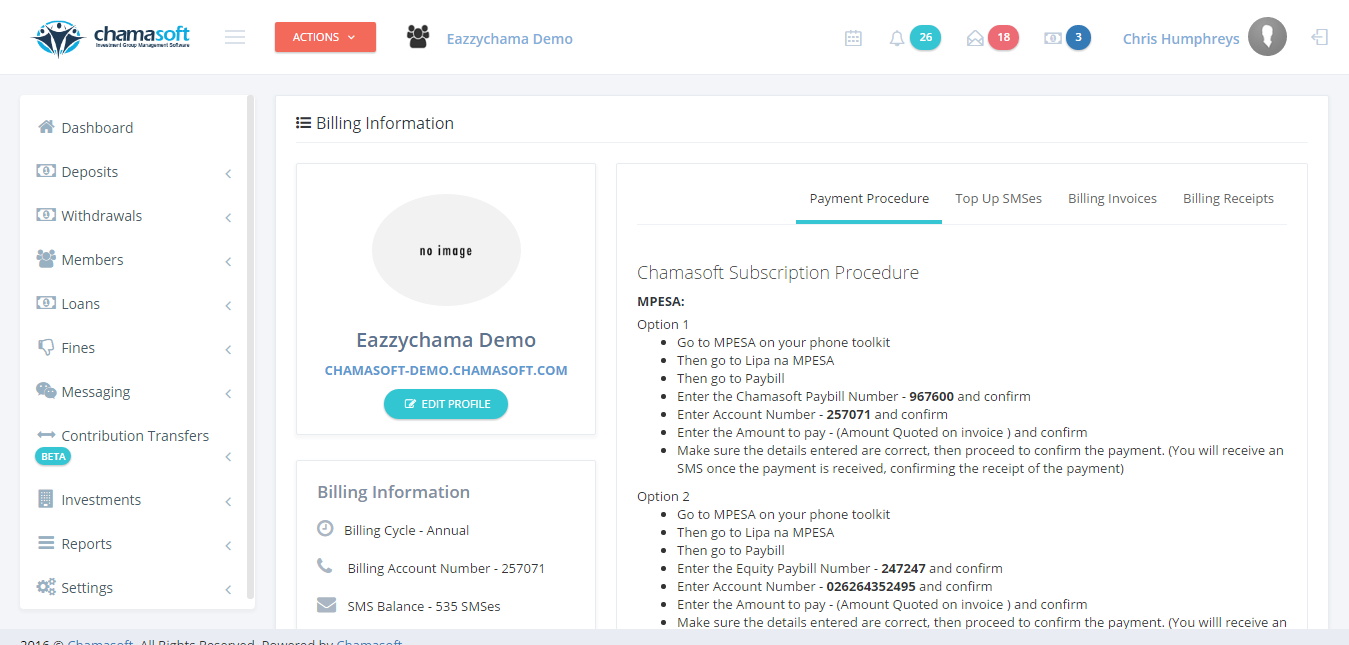 In order to keep connected, you should make a subscription payment suitable for you.
There are three subscription plans on Chamasoft. This includes:
Monthly Subscription
Quarterly Subscription (Three months)
Annually Subscription
The pricing is as follows (VAT exclusive)
Monthly Subscription ksh 600
Quarterly Subscription (Three months) ksh 1500
Annually Subscription ksh 5000
This applies to the first 20 members of a group. From there, there is an extra fee of ksh 30 for every member above 20 per every month.
Adding Kenya's value added tax (16%) the final prices are as follows:
The pricing + VAT
Monthly Subscription ksh 696
Quarterly Subscription (Three months) ksh 1740
Annually Subscription ksh 5800
Chamasoft also features a price calculator. This helps you calculate the subscription cost according to the number of members (VAT inclusive)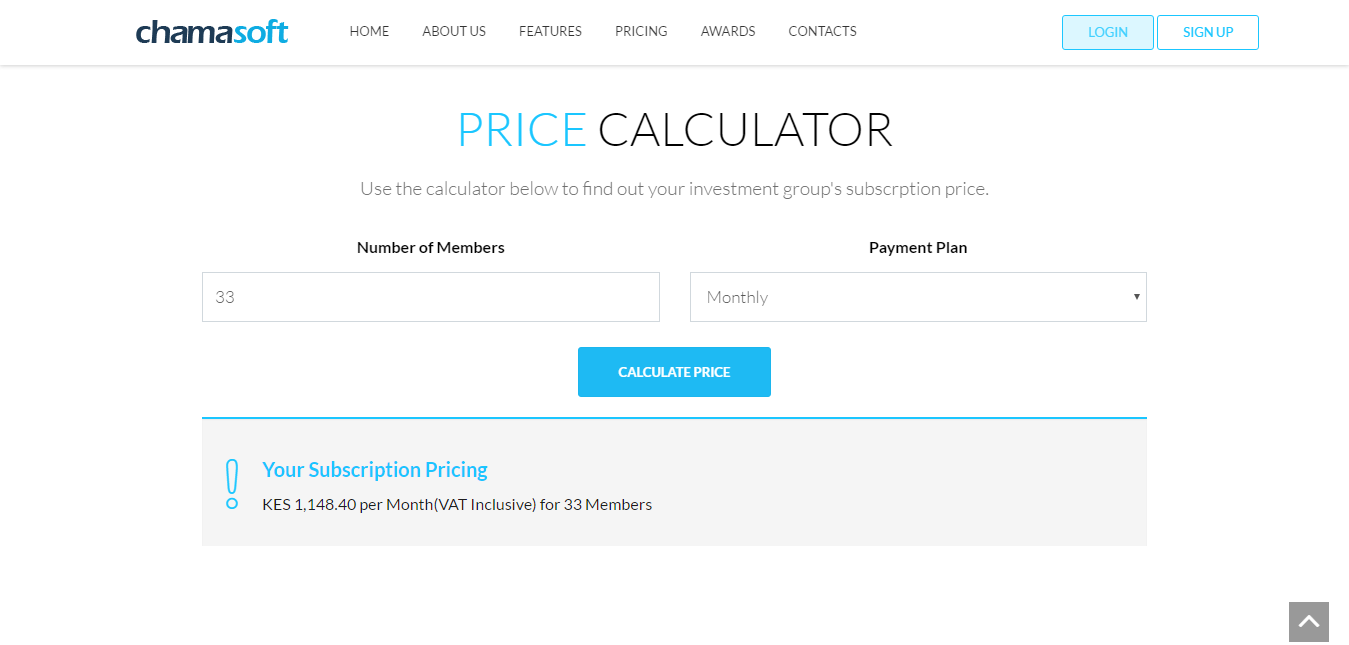 To calculate the cost, enter the number of the group members followed by the preferred subscription and click on calculate price as shown above.