This includes spontaneous fines which are recorded as deposits. After creating a fine in the fine category, they are recorded here .
To record a fine;
Go to Deposits>Record Fine Payment here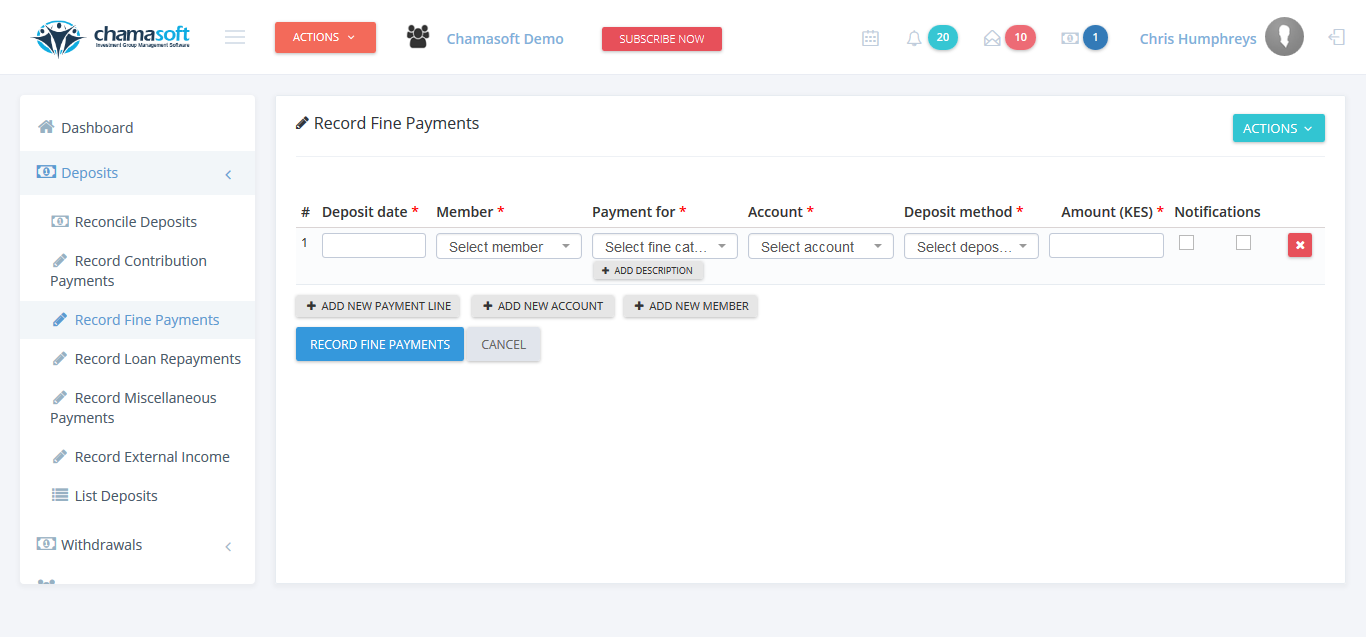 Enter the deposit date, select the member(who is being fined), Select a payment description e.g. "fine contribution", enter the deposit date and finally enter the fine amount to be deposited.
After filling in all the entries click on RECORD FINE PAYMENT button to save.
You can also enable notification. This sends a message and/or an email address to the respective member notifying the of the transaction (i.e. it acts as a receipt).
To enable notification, click on the dialogue box as shown below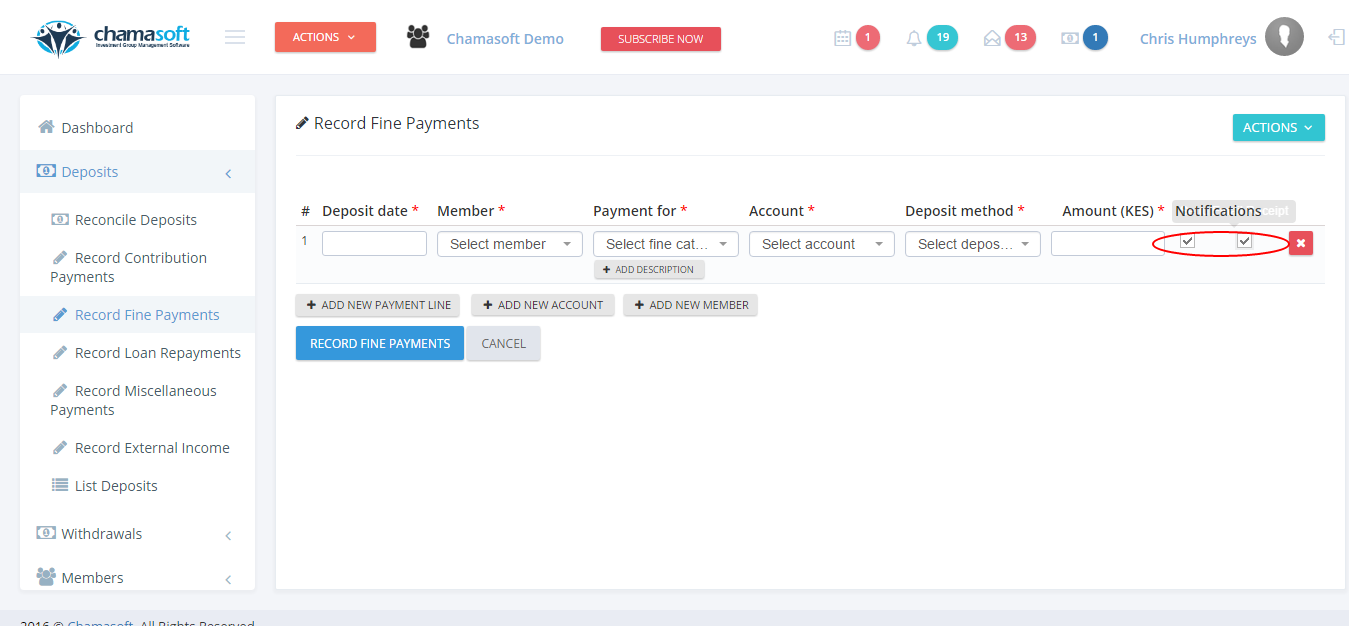 You have successfully recorded a fine payment.