Creating An  Expense Category
Chamasoft allows you to create an expense category. This allows you to define the nature of the expenses in your group.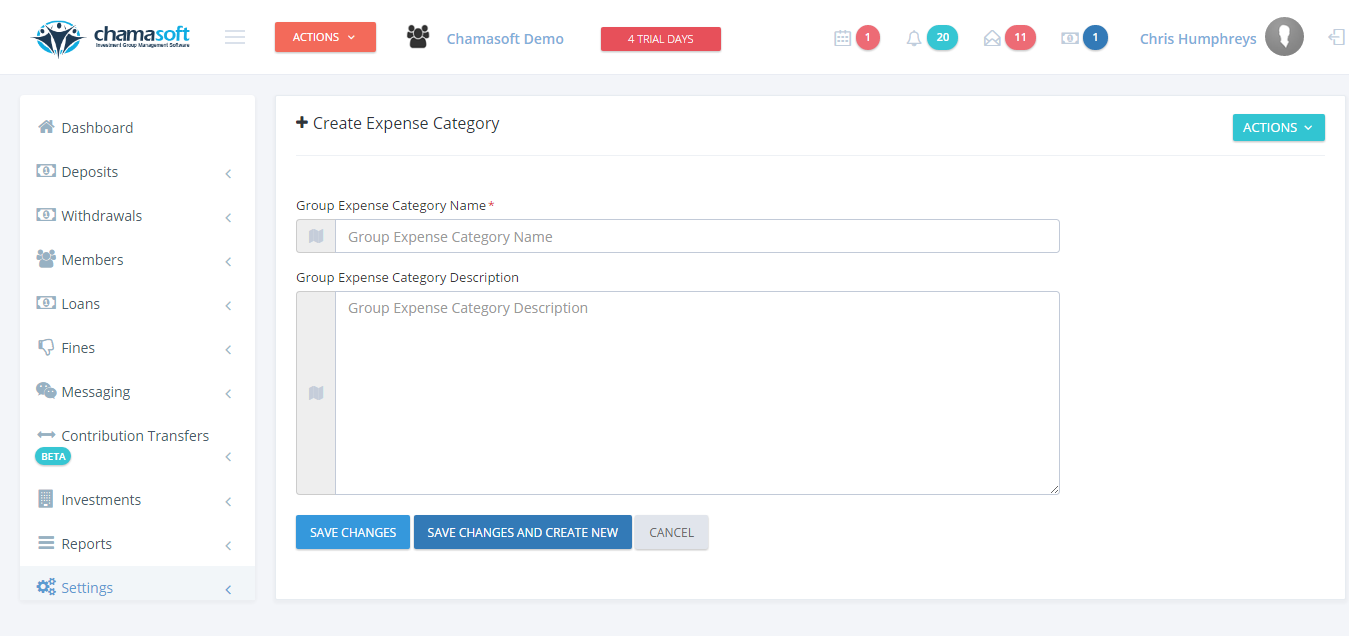 Fill in the name of the category and briefly describe expense and click on SAVE CHANGES button to create the category.
You have successfully created an expense category.