Chamasoft allows you to create a fine depending on the group specifics upon which members are to fined.
Go to Fines>Fines Members here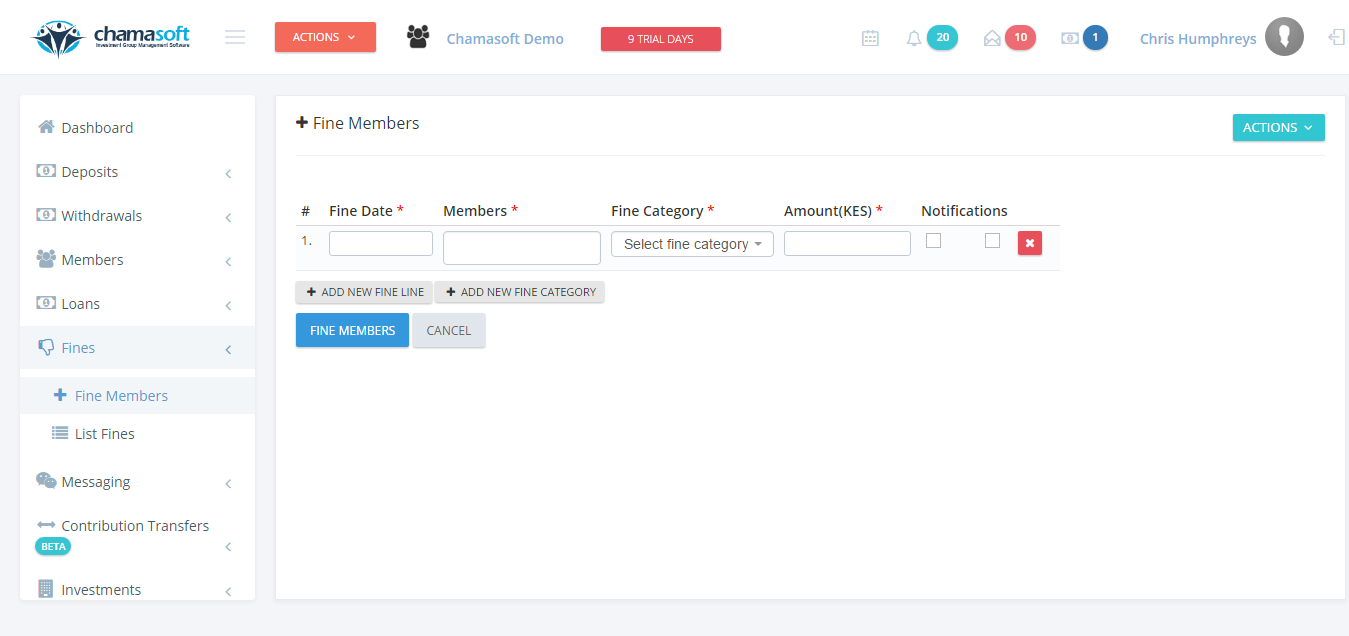 fill in the entries as shown below
Fine Date: Select the day and date for the penalty.
Member: Select member to be penalized.
Fine Category: Select the fine category.
Amount: Enter the penalty amount.
Click on FINE MEMBERS to complete the fine.