Chamasoft enables members to receive notification of all the transactions taking place in the group. This is however  limited to group accounts that have been connected to equity bank accounts only. The group administrator can assign the preferred members to receive the alert notification.
To assign members to receive notification alerts, follow the few simple steps below;
 On the right hand side click on the icon below to reveal a menu.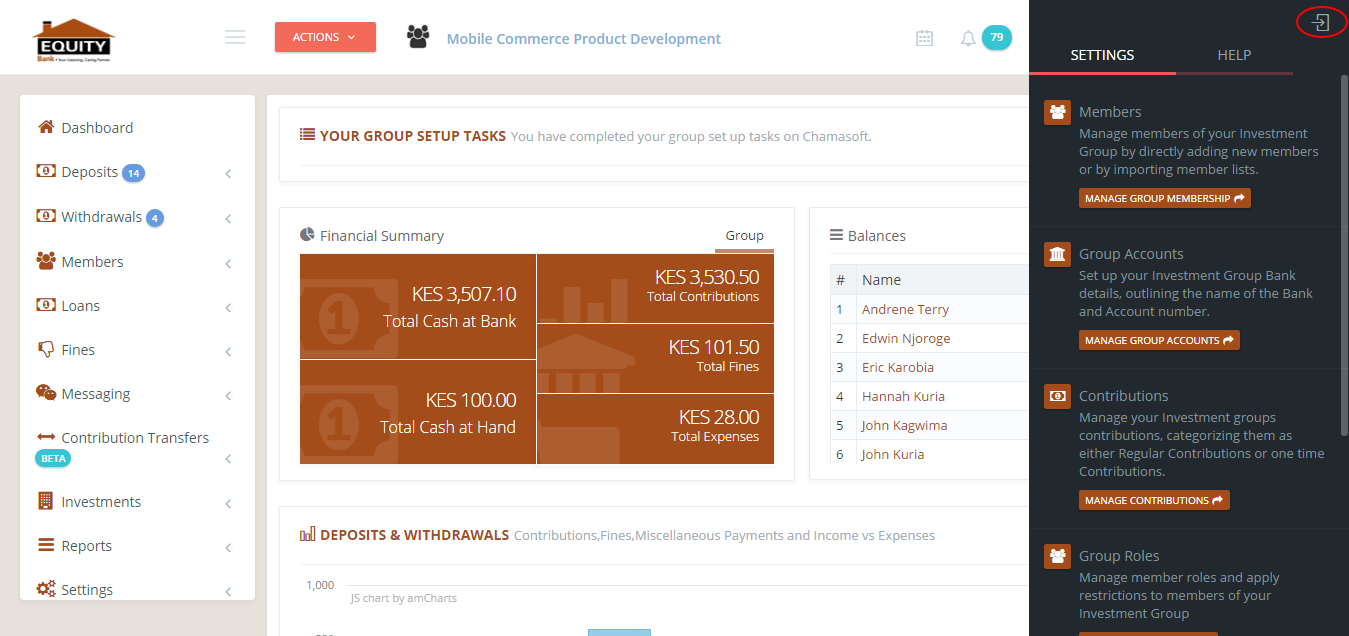 2. From the menu, click on MANAGE GROUP ACCOUNTS under Group Accounts.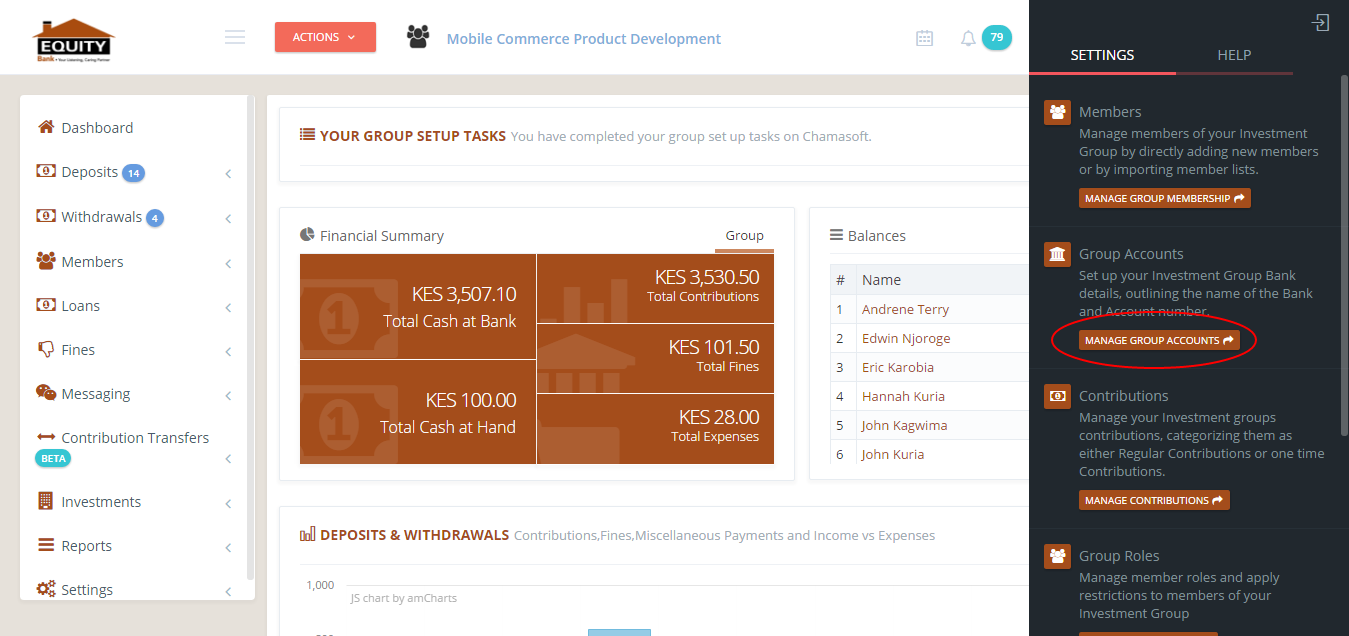 This will reveal all your financial institutions.
3. Click on LIST ACCOUNTS under  bank account to list  the connected bank accounts. In this case Equity Bank.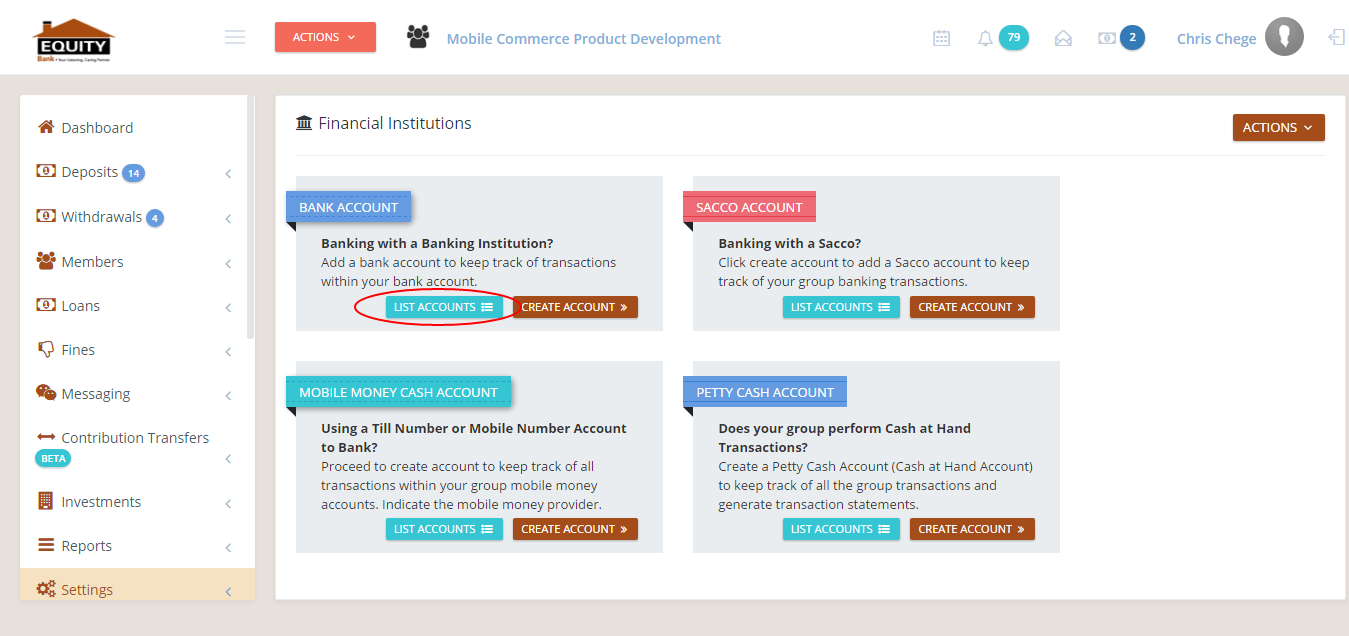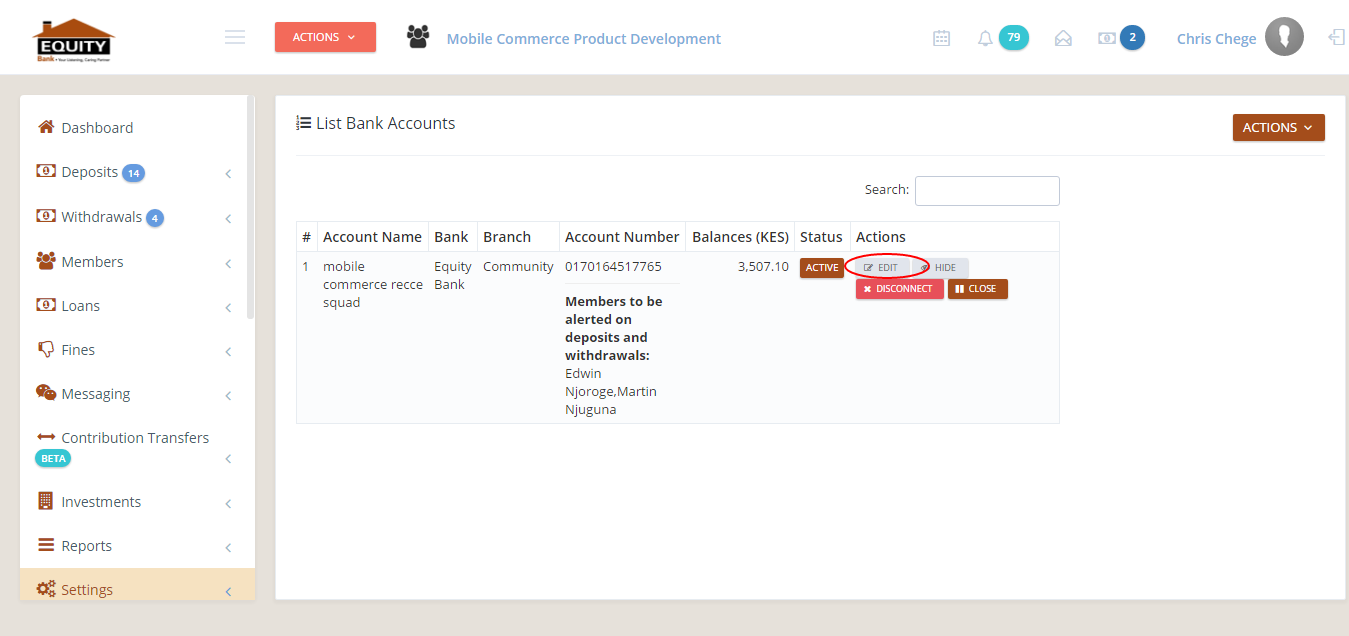 Click on EDIT to edit bank account details.
4. scroll down to the end of the page to reveal the transaction alert option.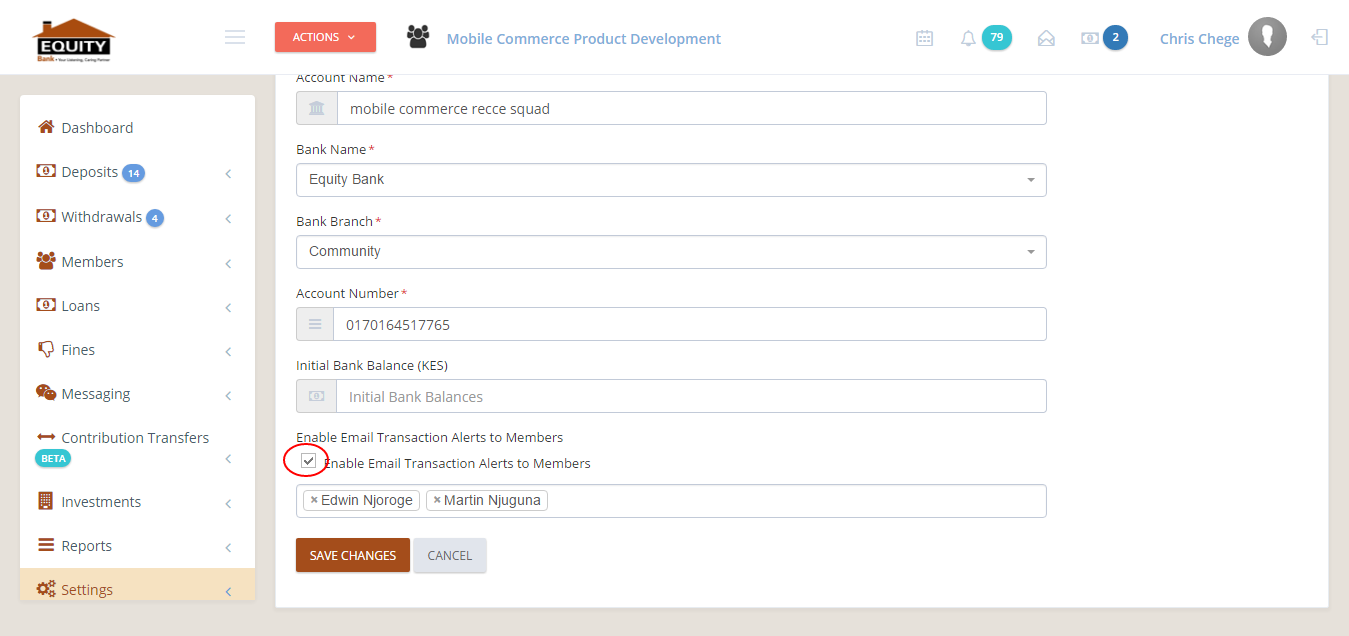 Click on the dialog box to tick. This will enable you to select members from member list.
After selecting your preferred members, click on SAVE CHANGES button to save the changes.
Now every selected member will receive a notification alert upon every transaction on the group.
You have successfully enabled member alert notification.