Chamasoft gives an interface to record all group expenses. This includes all the cost required for something e.g. paying for a trip.
To record expenses;
Go to Withdrawals>Record expenses here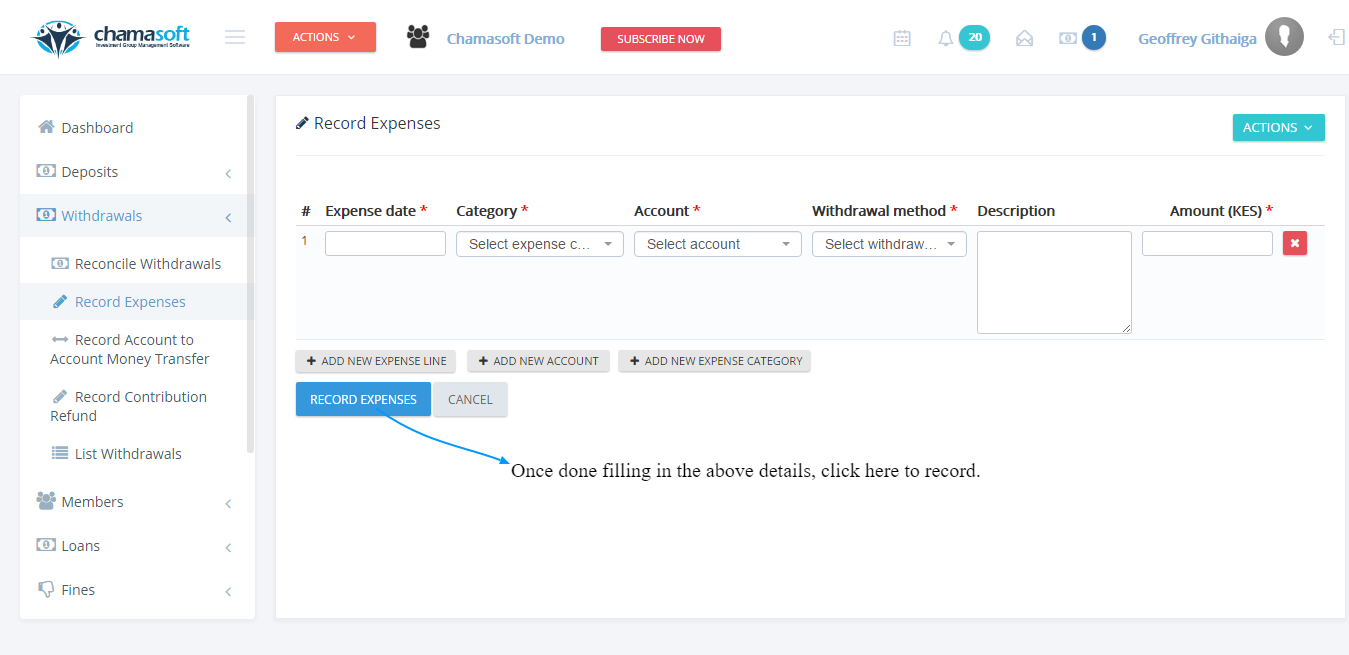 fill in the entries as follows:
Expense Date: Set the day and date for the expense.
Category: Select the expense Category.
Account: Select the account to be debited.
Withdrawal Method: Select the withdrawal method.
Description: Briefly describe the circumstance surrounding the expense.
Amount: State the amount withdrawn.
Click on RECORD EXPENSES button to save the changes.
You have successfully recorded an expense.